anri hennies - 31 days in october - part III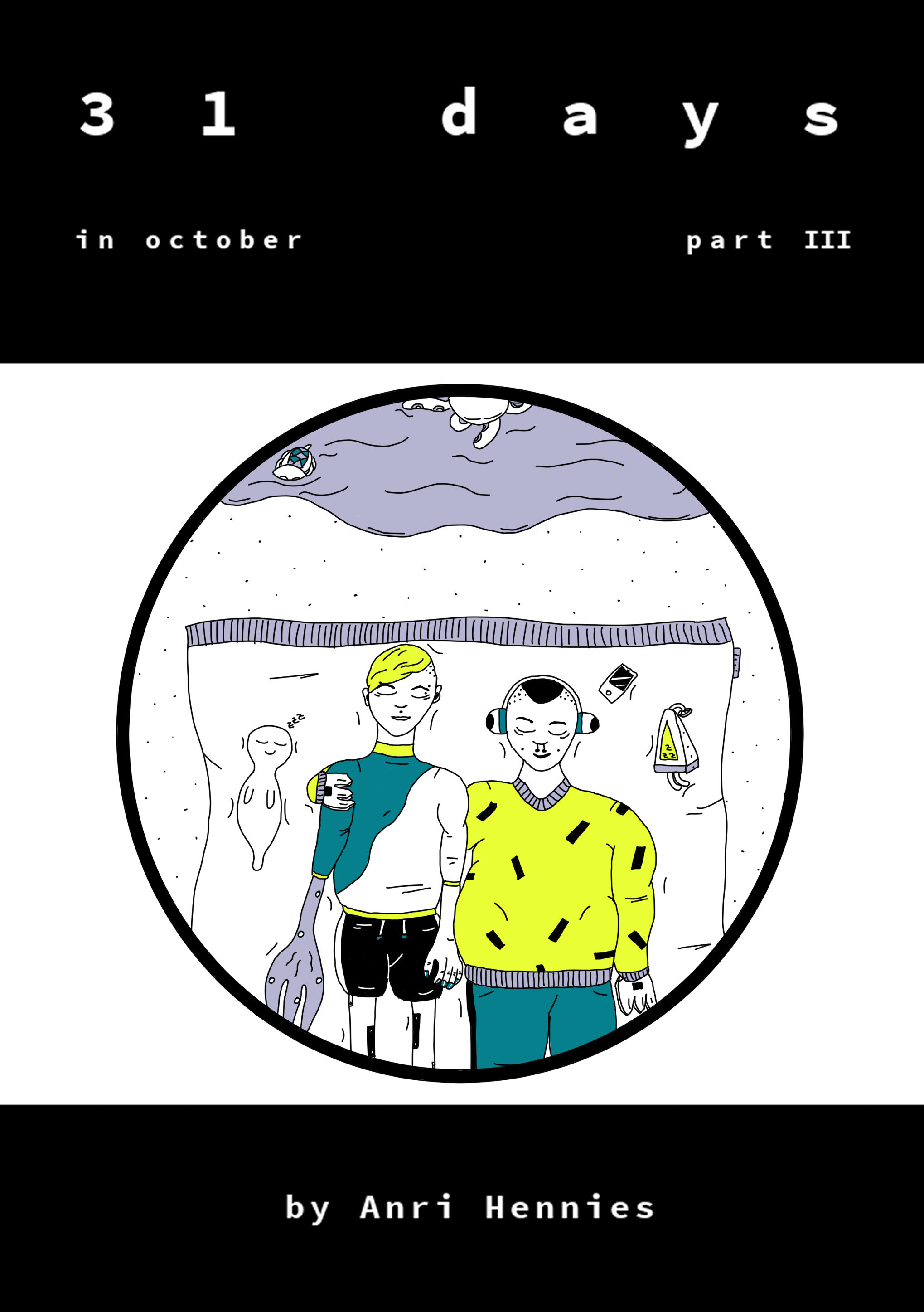 all illustrations created by anri hennies
published under creative commons licence: cc-by-nc-nd
about this comic:
'31 days' includes all 31 drawings from 'inktober 2019', edited by anri in 2019. it's about 6 friends wanting to solve a small mystery. the protagonists are:
- svela the ghost
- melody the robot
- kralu the octopus
- ixtyh the turtle
- pawly cheong (human)
- rubes hall (human)
- plus 2 new characters, which i won't spoil here. ;)
maybe you know some of them from my previous inktober-comics. hope you'll enjoy this one as well! <3


about anri hennies:
born in 1985 in the north-eastern part of germany. living in berlin as a writer.
anri is a non-binary trans masculine person, who likes to draw, read, play video & board games, take photos, watch anime & series, and so much more. his twitter alias is @anri_hennies. He is the lead artist creative director and writer for the point and click adventure 'cloudy_parts'. anri is also part of the team of the video game blog 'screenshot starday'. (https://screenshotstarday.wordpress.com/.)
Download
Click download now to get access to the following files:
anri hennies - 31 days in october - part III.pdf
19 MB